A one day investment can make the difference between struggling through years of frustration or building a positive, enjoyable family experience. Step Family Testimonials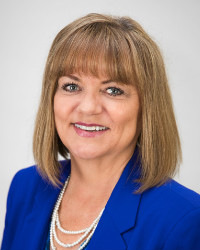 Shirlene Elledge has worked with Step and Blended families for over 24 years. She is trained and certified in Step-family dynamics and has personal experience as a step-mom. Shirlene offers support for step and blended families in a variety of options:
Private one on one coaching and/or counseling
Couples work
Family coaching/counseling
Step family dynamics workshop for parents
Have you experienced these feelings?
Feeling overwhelmed
Resentful of step children
Feeling rejected, ignored, hurt, disrespected, unappreciated
Your spouse over-protects their own children
Experiencing divided loyalties
Success of the family lies on your shoulders
Desire to run away
Hopeless, helpless, discouraged and alone
Longing for things to be better
Elements of Excellence for Step Families is a friendly, confidential setting with flexibility within the outline to address your personal concerns.
Gain understanding of how a step family is different
Gain understanding of reasonable expectations
Learn how to avoid the most common mistakes
Learn how to deal with a difficult child who refuses to adjust to the new family
Learn the most effective ways to handle discipline in the family
Work together as a couple
Learn how to address money issues
The information is based on over 20 years of research. Taught by a fully trained professional who also has 24 years experience as a step parent. Learn from someone who has been there!

Did you know it takes an average step family 5-7 years to bond?


If the family doesn't accomplish certain stages and tasks it will never bond. Learn what you can do. Virtually every step family needs help of some kind …only 1% seek help. The only sick family is the one who needs help and doesn't get it.Create the kind of family that feels good to be a part of. 

A one-day class, lunch on your own. Begins at 9:00 AM, ends at 5:00 PM