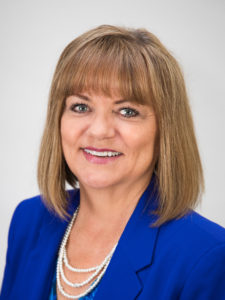 Shirlene has a broad skill set and years of experience in working with individuals, couples, and organizations. She has been helping individuals, couples, and families resolve difficult relationship challenges for well over thirty years.
Her specialties include:
Couples Therapy and Couples Coaching
Affair Recovery
Trauma Healing
Family Mediation & Therapy
Step-Family Dynamics
Co-Parenting Mediation & Coaching
Parenting Education / Counseling
Collaborative Divorce / Divorce Coaching / Post Divorce Coaching & Counseling
Life and Career Coaching
Shirlene facilitates organizational strategic planning, group cohesiveness, conflict resolution, and training to meet your organizational needs.
Over the past 30+ years,
Shirlene has taught hundreds of classes nationwide. She has worked with organizations, individuals, couples and families as a facilitator, instructor, coach, mediator and in clinical therapy. Life experience and 30+ years of professional development in helping individuals, couples, and families are the foundation upon which Shirlene continued her professional development through graduate work and licensure as a Licensed Clinical Social Worker with an emphasis in clinical therapy. Clients appreciate the atmosphere of unconditional regard they feel from Shirlene.
Shirlene has served on the board of the Idaho Society for Clinical Social Work (ISCSW). She is a past Scholar in Residence with the ISCSW and scholarship recipient. Additionally, Shirlene has served on the advisory board of the Dispute Resolution program at Boise State University. She is a former Affiliate Adjunct Faculty of Boise State University teaching for the Graduate Certificate in Conflict Management.
Mediation clients find a safe, professional, supportive and unbiased environment for exploring peaceful resolution. Shirlene received her Dispute Resolution Certificate from Boise State University.  Shirlene is a Certified Professional Mediator with the Idaho Mediation Association. She is on the Idaho Supreme Court list for child custody mediation. She has worked with Family Court Services in Ada County helping with the Focus on Children class assisting parents. Shirlene is an active member of the Idaho Mediation Association, is a past board member, and has served on several committees of the IMA.
She is the 2011 recipient of the IMA Founders Award for "fostering collaborative dispute resolution and conflict management processes to promote peaceful settlements promoting educational activities and organizing the Boise IMA Chapter."
Shirlene is a Certified Gottman Therapist and holds certifications from Dreikurs Institute and Relationship Center, National Parenting Instructor Network, Success Etc Life Coaching, and Certified Natural Health Professional National Training Network.
Family Thrive: Take the Journey from Good Enough to Thriving. Saber Mountain Publishing. 2017
Discovering Excellent Health: Co-Author. Saber Mountain Publishing. 2017

Authored many articles, webinar, trainings for Wevorce

Author on diversity, specifically cultural awareness, and has presented her published research at the National Baccalaureate Program Directors of Social Work Education Conference in March, 2012.
Shirlene is the developer of the Elements of Excellence Series™ offered by the Adlerian Relationship Center, a variety of classes, each with its own specific focus and unique structure to help individuals achieve the results they are looking for. Her professional skills, personal teaching style and life experience gives her the ability to reach people, teach practical skills and motivate individuals to take action and implement change. Since achieving her instructor certification in 1988 Shirlene has helped individuals, couples and families across America. She has taught hundreds of classes across the United States and continues to help others today through continued class/course facilitation, private therapy, life coaching, and mediation.
When Shirlene is not engaged in her work, she treasures time spent with her family and reconnecting with her roots on the family farm in central Idaho. Her
most valued roles are wife, mother, and grandmother. Her greatest joys include gathering her family together, preparing holiday meals, rafting the Idaho whitewater with her husband, visiting the family farm, and occasionally applying brush strokes on canvas. S
hirlene appreciates time with friends and enjoys volunteering in the community and teaching youth in her church.